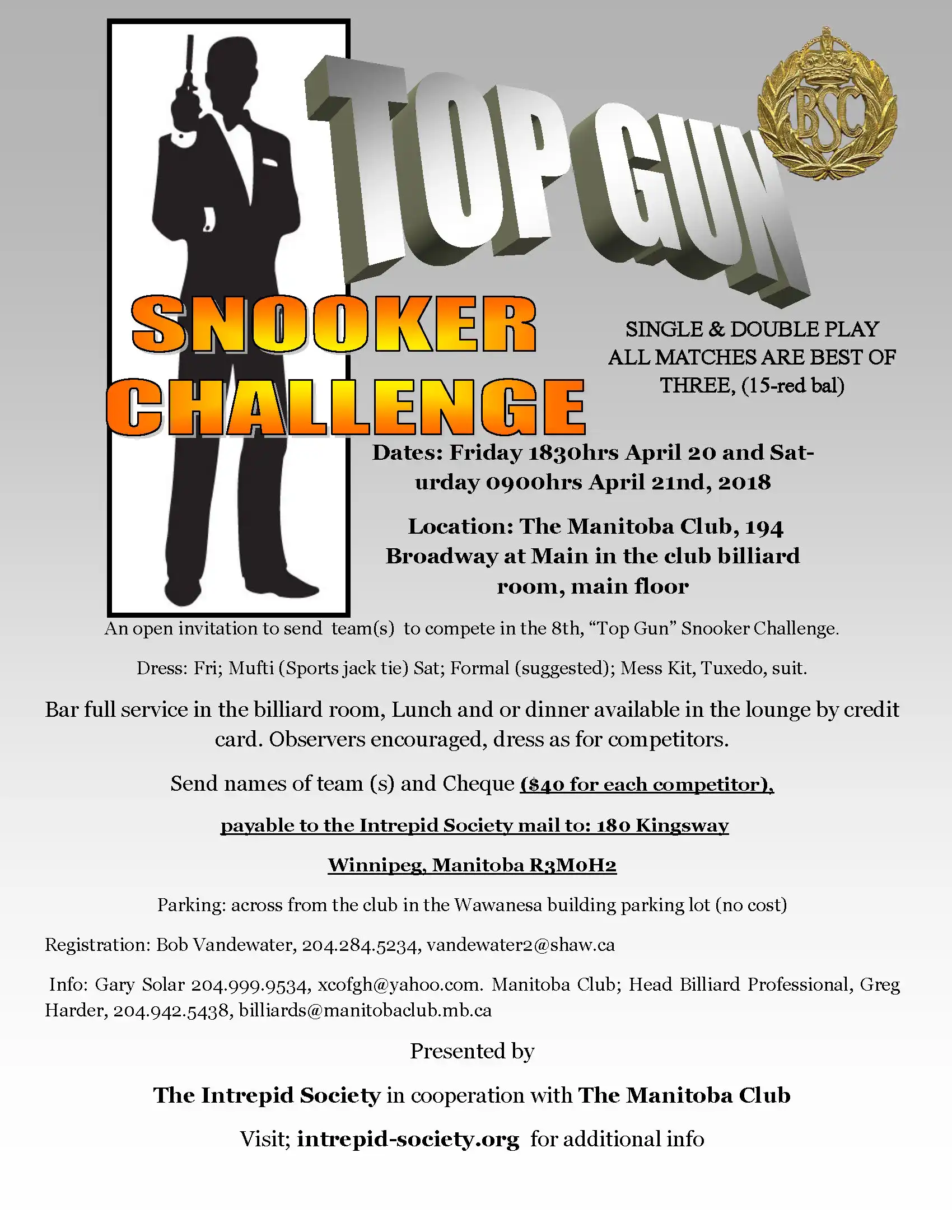 Top Gun Snooker Challenge
An open invitation to send team(s) to compete in the 8th, "Top Gun" Snooker Challenge.
Dress: Fri; Mufti (Sports jack tie) Sat; Formal (suggested); Mess Kit, Tuxedo, suit.
Bar full service in the billiard room, Lunch and or dinner available in the lounge by credit card. Observers encouraged, dress as for competitors.
Send names of team (s) and Cheque ($40 for each competitor), payable to the Intrepid Society. Mail to: 180 Kingsway Winnipeg, Manitoba R3M0H2.
Parking: across from the club in the Wawanesa building parking lot (no cost).
Registration: Bob Vandewater, 204.284.5234, [email protected] Info: Gary Solar 204.999.9534, [email protected]. Manitoba Club; Head Billiard Professional, Greg Harder, 204.942.5438, [email protected]
Presented by The Intrepid Society in cooperation with The Manitoba Club.