Sir William Samuel Stephenson, CC, MC, DFC (January 23, 1897 – January 31, 1989) was a Canadian soldier, airman, businessperson, inventor, spymaster, and the senior representative of British intelligence for the entire western hemisphere during World War II. He is best-known by his wartime intelligence codename Intrepid. Many people consider him to be one of the real-life inspirations for James Bond. Ian Fleming himself once wrote, "James Bond is a highly romanticized version of a true spy. The real thing is … William Stephenson."
Early Years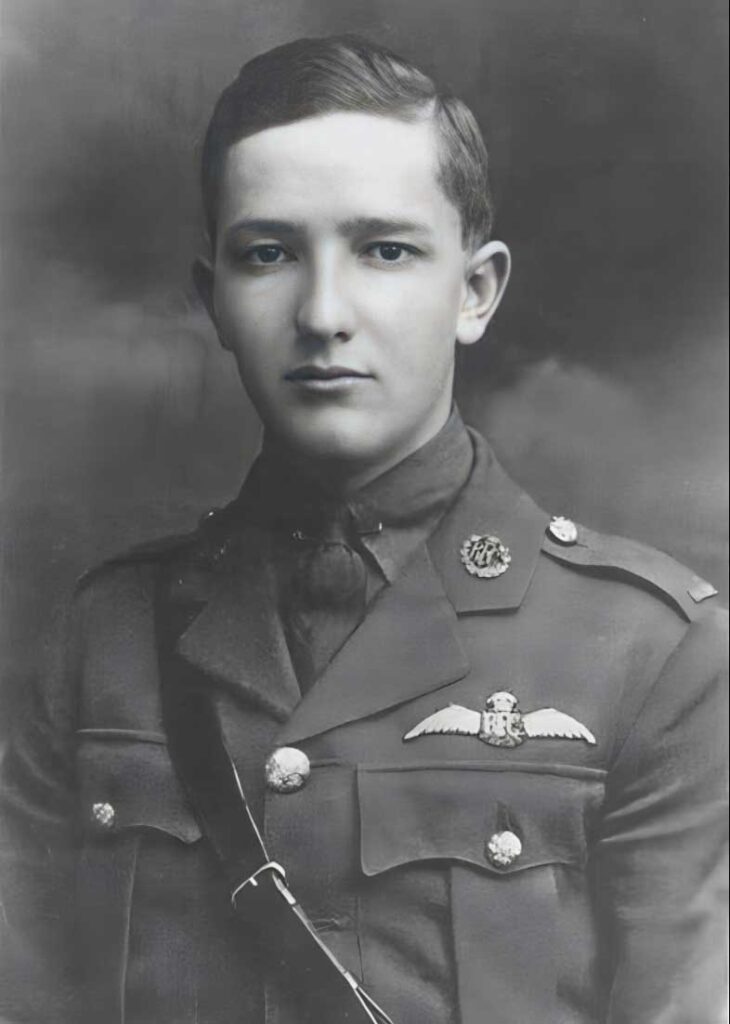 Stephenson was born as William Samuel Clouston Stanger on January 23, 1897 in Point Douglas, Winnipeg, Manitoba. His mother was from Iceland and his father was from the Orkney Islands. He was adopted rather early by an Icelandic family after his parents no longer could care for him, and given his foster parents' name, Stephenson.
He left school at a very young age and worked as a telegrapher. 1916, in January, he volunteered for service in the 101st Overseas Battalion (Winnipeg Light Infantry), Canadian Expeditionary Force. He left for England on the S.S. Olympic on June 29, arriving on July 6, 1916. The 101st Battalion was broken up in England, and he was then transferred to the 17th Reserve Battalion in East Sandling, Kent. On July 17 he was transferred to the Canadian Engineer Training Depot. He was attached to the Sub Staff, Canadian Training Depot Headquarters, in Shorncliffe, and was promoted to the rank of Sergeant (with pay of Clerk) in May 1917. In June 1917 he was 'on command' to the Cadet Wing of the Royal Flying Corps at Denham Barracks, Buckinghamshire.
On August 15, 1917 he was officially struck off strength of the Canadian Expeditionary Force and granted a commission in the RFC. Posted to 73 Squadron on February 9, 1918, Stephenson flew the British Sopwith Camel fighter biplane and scored 8 1/2 victories, before he was, in error, shot down by a French aircraft and captured by the Germans on July 28, 1918. He was held as a POW and repatriated on December 30, 1918.
By the end of World War I he had achieved the rank of Captain and earned the Military Cross and the Distinguished Flying Cross. His medal citations perhaps foreshadow his later achievements, and read:
For conspicuous gallantry and devotion to duty. When flying low and observing an open staff car on a road, he attacked it with such success that later it was seen lying in the ditch upside down. During the same flight he caused a stampede amongst some enemy transport horses on a road. Previous to this he had destroyed a hostile scout and a two-seater plane. His work has been of the highest order, and he has shown the greatest courage and energy in engaging every kind of target.
– Military Cross citation, Supplement to the London Gazette, June 22, 1919.
This officer has shown conspicuous gallantry and skill in attacking enemy troops and transports from low altitudes, causing heavy casualties. His reports, also, have contained valuable and precise information. He has further proved himself a keen antagonist in the air, having, during recent operations, accounted for six enemy aeroplanes.
– Distinguished Flying Cross citation, Supplement to the London Gazette, September 21, 1928.
Between the Wars
After the war Stephenson returned to Winnipeg and with a friend Wilf Russell he started a hardware business, one largely inspired by a can opener Stephenson had taken from his POW camp. The business was unsuccessful and he left Canada for England. Stephenson became a wealthy industrialist with business contacts in many countries. In 1924 he married American tobacco heiress, Mary French Simmons, of Springfield, Tennessee.
As early as April 1936, Stephenson was voluntarily providing confidential information to the British, passing on detailed information to British opposition MP Winston Churchill about how Adolf Hitler's Nazi government was building up its armed forces and hiding military expenditures of eight hundred million pounds sterling. This was a clear violation of the terms of the Treaty of Versailles and showed the growing Nazi threat to European and international security; Churchill used Stephenson's information in Parliament to warn against the appeasement policies of the government of Neville Chamberlain.
World War II
After World War II began (and over the objections of Sir Stewart Menzies, wartime head of British intelligence) now-Prime Minister Winston Churchill sent Stephenson to the United States on June 21, 1940 to covertly establish and run the British Security Coordination (BSC) in New York City, over a year prior to the U.S. entering the war.
The BSC office, headquartered in Room 3603 in Rockefeller Center, became an umbrella organization that by the end of the war represented the British intelligence agencies MI5, MI6 (SIS or Secret Intelligence Service), SOE (Special Operations Executive) and PWE (Political Warfare Executive) throughout North America, South America and the Caribbean.
Stephenson's initial directives for BSC were 1) to investigate enemy activities, 2) institute security measures against the threat of sabotage to British property, and 3) organize American public opinion in favour of aid to Britain. Later this was expanded to include "the assurance of American participation in secret activities throughout the world in the closest possible collaboration with the British". Stephenson's official title was British Passport Control Officer. His unofficial mission was to create a secret British intelligence network throughout the western hemisphere, and to operate covertly and very broadly on behalf of the British government and the Allies in aid of winning the war. He also became Churchill's personal representative to U.S. President Franklin D. Roosevelt.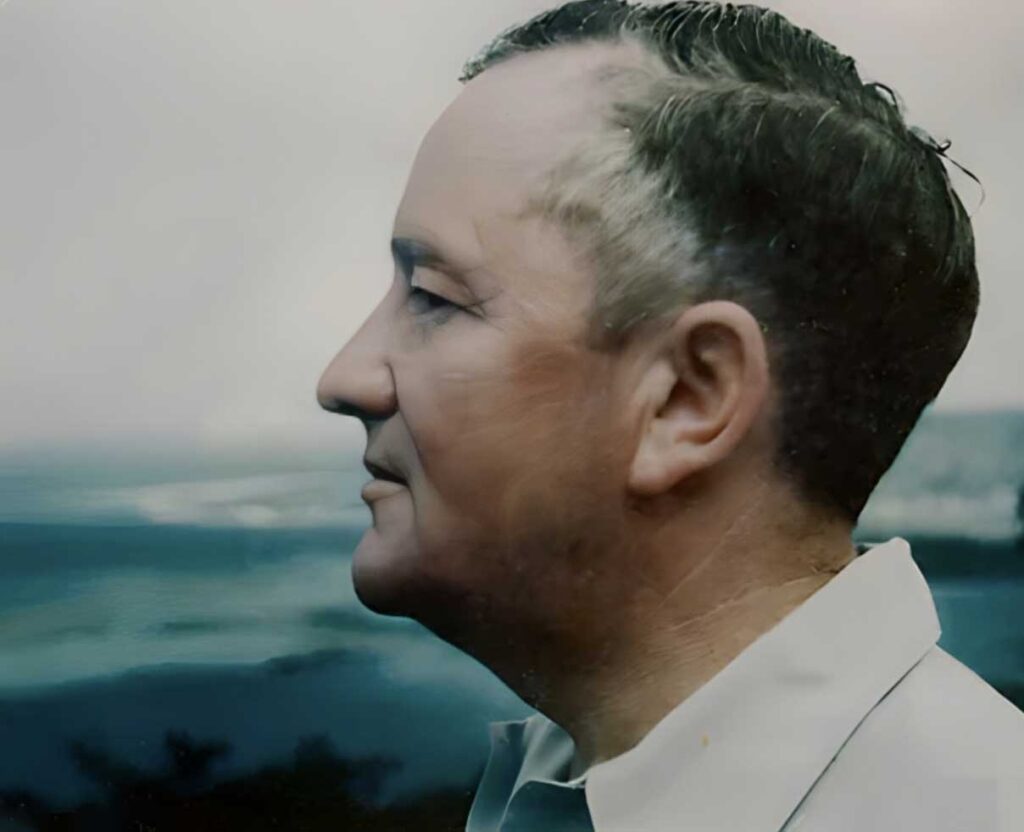 Stephenson was soon a very close advisor to FDR, and suggested to Roosevelt that he put Stephenson's good friend William J. 'Wild Bill' Donovan in charge of all U.S. intelligence services. Donovan founded the U.S. wartime Office of Strategic Services (OSS) which eventually became the Central Intelligence Agency (CIA). In his role as the senior representative of British intelligence in the western hemisphere, Stephenson was one of the few people in the hemisphere authorized to view raw Ultra transcripts from the British Bletchley Park codebreaking of German Enigma ciphers. He was trusted by Churchill to decide what Ultra information to pass along to various branches of the U.S. and Canadian governments.
Under Stephenson, the BSC directly influenced U.S. media (including the writing of American newspaper columnists Walter Winchell and Drew Pearson) and other media in the hemisphere towards pro-British and anti-Axis viewpoints. Once the U.S. had entered the war, BSC then went on to train U.S. propagandists from the United States Office of War Information in Canada from 1941-1944. BSC covert intelligence and propaganda efforts directly affected wartime developments in Brazil, Argentina, Colombia, Chile, Venezuela, Peru, Bolivia, Paraguay, Mexico, the Central American countries, Bermuda, Cuba, and Puerto Rico.
Stephenson worked for no salary. He hired hundreds of people, mostly Canadian women, to staff his organization and paid for much of the expense out of his own pocket. Among his employees was secretive communications genius Benjamin deForest "Pat" Bayly and future advertising wizard David Ogilvy. At the height of the war Bayly, a University of Toronto professor from Moose Jaw, created the Rockex, the fast secure communications system eventually relied on by all the Allies.
Camp X
Not least in Stephenson's accomplishments and contributions to the war effort was the setting up by BSC of Camp X in Whitby, Ontario, the first training school for clandestine wartime operations in Canada, and in North America. Around 2,000 British, Canadian and American covert operators were trained here from 1941 through 1945, including students from the ISO, OSS, Federal Bureau of Investigation, Royal Canadian Mounted Police, United States Navy and U.S. Military Intelligence services, and the United States Office of War Information, among them five future directors of what would eventually become the American Central Intelligence Agency.
Graduates of Camp X operated in Europe in Spain, Portugal, Italy, and the Balkans as well as in Africa, Australia, India, and the Pacific. They included Ian Fleming (though there is evidence to support otherwise), later the author of the popular James Bond books. It has been said Goldfinger's fictional raid on Fort Knox was inspired by a Stephenson plan (never carried out) to steal $2,883,000,000 in Vichy French gold reserves from the French Caribbean colony of Martinique.
BSC purchased a ten-kilowatt transmitter from Philadelphia radio station WCAU and installed the transmitter at Camp X. By mid-1944, Hydra (the name by which the Camp X transmitter was known) was transmitting 30,000 and receiving 9,000 message groups daily, much of the secret Allied intelligence traffic across the Atlantic.
Recognition and Honours
Sir William Stephenson died in Paget, Bermuda at the age of 92. While there has since been at times some dispute over the exact nature and extent of his wartime efforts, there is no doubt his contributions were many, and extraordinary.
For his wartime work, Stephenson was knighted by the British in the 1945 New Year's Honours List. In recommending Stephenson for knighthood, Winston Churchill wrote, "This one is dear to my heart."
In 1946 he received the Presidential Medal for Merit, the highest civilian award in the United States at the time. He was the first non-U.S. citizen to receive the medal. General William J. "Wild Bill" Donovan presented the award. The citation paid tribute to Stephenson's "valuable assistance to America in the fields of intelligence and special operations".
"The Quiet Canadian" was formally recognized by his home and native land late in his life; William Stephenson was made a Companion of the Order of Canada on December 17, 1979 and invested in the Order on February 5, 1980.
On May 2, 2000 CIA Executive Director David W. Carey, representing Director of Central Intelligence George Tenet and Deputy Director of Central Intelligence John A. Gordon, accepted a bronze maquette (replica) statuette of Stephenson, which was given to the CIA by the Intrepid Society of Winnipeg, Manitoba. In his remarks, Carey said:
Sir William Stephenson played a key role in the creation of the CIA. He realized early on that America needed a strong intelligence organization and lobbied contacts close to President Roosevelt to appoint a U.S. "coordinator" to oversee FBI and military intelligence. He urged that the job be given to William J. 'Wild Bill' Donovan, who had recently toured British defenses and gained the confidence of Prime Minister Winston Churchill. Although Roosevelt didn't establish exactly what Sir William had in mind, the organization created represented a revolutionary step in the history of American intelligence. Donovan's Office of Strategic Services was the first 'central' U.S. intelligence service. OSS worked closely with and learned from Sir William and other Canadian and British officials during the war. A little later, these OSS officers formed the core of the CIA. Intrepid may not have technically been the father of CIA, but he's certainly in our lineage someplace.
Legacy
In his hometown of Winnipeg, Manitoba, there is a statue near the provincial legislature, depicting Stephenson in his military aviator clothing. On November 15, 2009, William Stephenson Way (formerly Water Avenue) was named in his honour. A local branch of the Winnipeg Public Library is also named after William Stephenson.
In the town of Whitby, Ontario, there is a street named after him, which connects streets with names such as "Intrepid" and "Overlord". In the city of Oshawa, Ontario, Branch #637 of the Royal Canadian Legion is named in honour of Sir William Stephenson. As well, in 2004 Sir William Stephenson Public School was opened in Whitby, Ontario.