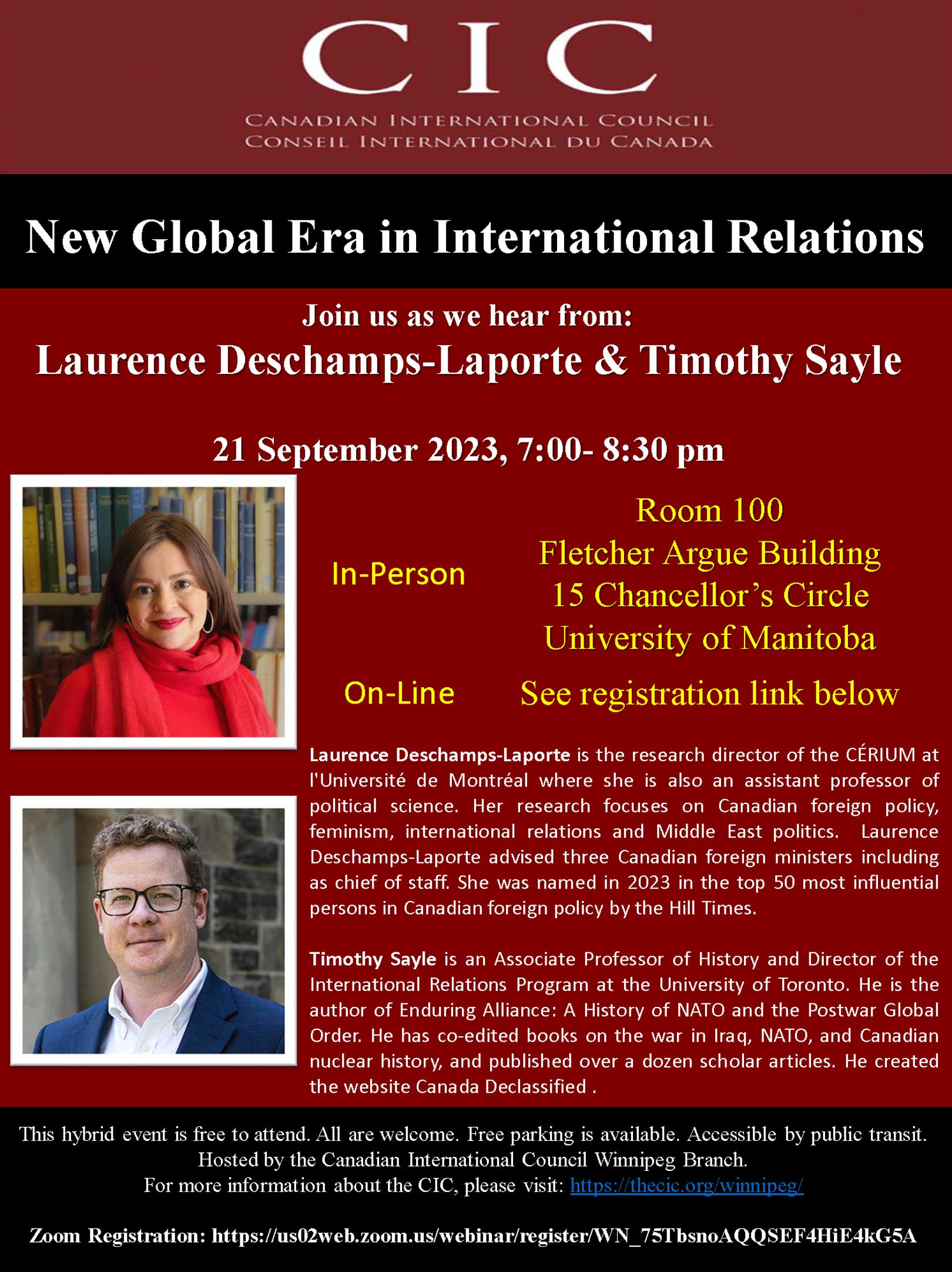 CIC Winnipeg: New Global Era
Join us as we hear from Laurence Deschamps-Laporte & Timothy Sayle for the CIC's annual Speakers Program topic: "New Global Era in International Relations".
Laurence Deschamps-Laporte is the research director of the CÉRIUM at l'Université de Montréal where she is also an assistant professor of political science. Her research focuses on Canadian foreign policy, feminism, international relations, and Middle East politics. Laurence Deschamps-Laporte advised three Canadian foreign ministers, including as chief of staff. She was named in 2023 in the top 50 most influential persons in Canadian foreign policy by the Hill Times.
Timothy Sayle is an Associate Professor of History and Director of the International Relations Program at the University of Toronto. He is the author of Enduring Alliance: A History of NATO and the Postwar Global Order. He has co-edited books on the war in Iraq, NATO, and Canadian nuclear history, and published over a dozen scholarly articles. He created the website Canada Declassified.
This hybrid event is free to attend. All are welcome. Free parking is available. Accessible by public transit. Hosted by the Canadian International Council Winnipeg Branch.
For more information about the CIC, please visit: https://thecic.org/winnipeg/
Zoom Registration: https://us02web.zoom.us/webinar/register/WN_75TbsnoAQQSEF4HiE4kG5A